The best natural quartz: resistant, hygienic, antibacterial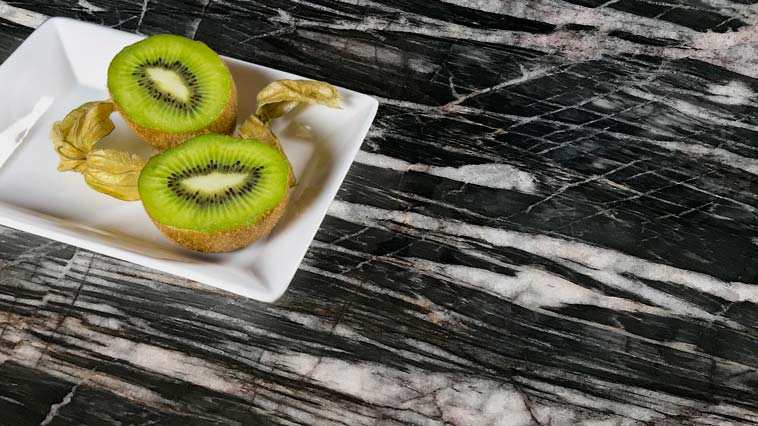 We are opening this new section with an article that answers the question most often asked to interior design architects: what is the best material for the creation of a functional kitchen?
There is no single answer. However, selling blocks of marble, granite, quartzites and natural quartzes, we know that natural quartz is a high-performance material in the kitchen. And with this article we will prove it to you.
Properties of natural quartz.
The natural quartz kitchen counter top is easy to keep clean, and for this reason it is the ideal solution for the kitchen. How should you clean a quartz top? Simply with water and neutral liquid detergent. If after cleaning you also use a microfibre cloth to dry, it remains spotless, as if just laid.
It also does not stain, because if something falls on the floor, and you do not clean it right away,there is no risk of it getting damaged thanks to its compactness.
Natural quartz is not a porous material. It's compact. Its physical characteristics give it a high resistance to the growth of bacteria and mold, due to the fact that it has no holes nor empty spaces. Dust, liquids, food fats and bad smells remain well above the surface.
This quality makes it an optimal solution for human and home health making sure that quartz kitchen counter tops will keep intact for a long time.
Natural quartz is a very hard material. It is in 4th place, just after diamond, corundum and topaz on the Mohs scale. This means that it will not scratch, tear or break so easily.
It remains unaffected by thermal shocks
Natural quartz is a very compact material that does not undergo changes due to the proximity of heat sources. The high temperature on the surface of the kitchen counter top, when using hot pots and pans in direct contact with the top, does not cause any breakage.
Natural quartz can also be used for a worktop placed outdoors, on the terrace of a loft or in the garden of a villa. It is a material that does not lose its lustre and maintains its colour, even after the attack of seasonal atmospheric agents.
Natural quartz, in the stone sector, falls into the category of semi-precious stones, because its colours are given by the presence of very rare minerals and gems contained in the soil in which it was formed. It is a natural material, difficult to replicate in the laboratory. Every single slab traces back the history of the formation of our planet and of the territory from which it was extracted.
Natural quartz, thanks to its uniqueness and particularity, is a very elegant material. Transform impersonal areas into prestigious locations with a classic or modern style.
Natural quartz maintains its characteristics over time. It is a long-term investment thanks to its aesthetic appearance, always perfect and always new. Only those who use it will know its soul and its nuances of character.
Natural quartz can be polished, flamed, sanded and worked to complete kitchens with a centre island or peninsula. In fact, it is functional in multiple levels design and as splash guards.
The 9 qualities that enlighten the particularity of this material confirm that natural quartz is not only beautiful, but it is also particularly functional.
Those who love original raw materials, created by mother Earth, will love the natural quartz in our collection.
Those who do not like materials that mimic the effects of other materials, will find in our range of semi-precious, rare and absolutely authentic types of quartz.
The 3 parameters to choose the best kitchen counter top material from our natural materials portfolio
The kitchen counter top must be a continuum that embraces and supports the furniture around it. The style of the kitchen, be it classic, modern or contemporary, will also resonate with the top to create a totally harmonious environment. In this way, people living next to it every day will feel at ease, for they will effortlessly use it according to their needs and possibilities.
The economic factor must be evaluated and compared to durability. In fact, in addition to the price per square meter (given by the purity of the material), the customer must also know the performance that the technical characteristics confer to the material, in terms of resistance, durability and integrity.
This third aspect is influenced by the degree of care and attention that will be set in the kitchen. Here the family habits, the lifestyle and the priorities that are assigned to our own things come into play. It is a very subjective character that is understood only by establishing a relationship of trust with the customer.
The final customer is becoming a true contr"actor", who makes informed choices guided by the information he collects during the research. It takes fashion into consideration to a certain extent, and rightly trusts the opinion and experience of friends and acquaintances.
From our point of view, the kitchen countertop is one of the most important choices to make, as it will become the support of daily actions and habits that set the rhythm to the days of the residents in the house.
The quartz top is a worktop that enhances the creativity of men and women.
It is a flat surface created by human ingenuity to take people to a dimension of natural beauty.